Wavin's innovations for future generations: Smart solutions that last longer and perform better
Wavin's innovative solutions are focused on building healthy, sustainable environments for generations to come. Our smart ideas not only perform better but last longer than conventional solutions – and even require less labor to install. Often unseen by the public, they help make a better world, discretely and efficiently. We've been innovating since 1955 when we invented the world's first PVC pressure sewer pipe and that unstoppable spirit continues to this day.
Wavin PolderRoof ® – storing water until we really need it
Cities are growing and the climate is changing. With this comes heavy precipitation, extreme heat, prolonged drought, and less urban space for solutions. In order to make smart water storage on flat roofs possible, we developed the world's first PolderRoof concept, which transforms roofs into smart, controlled, water storage.
Rainfall can be stored in the roof to dispose or use at a later time. The PolderRoof serves as the foundation for a green roof, rooftop garden, or solar park, enabling irrigation, infiltration or a connection to greywater systems.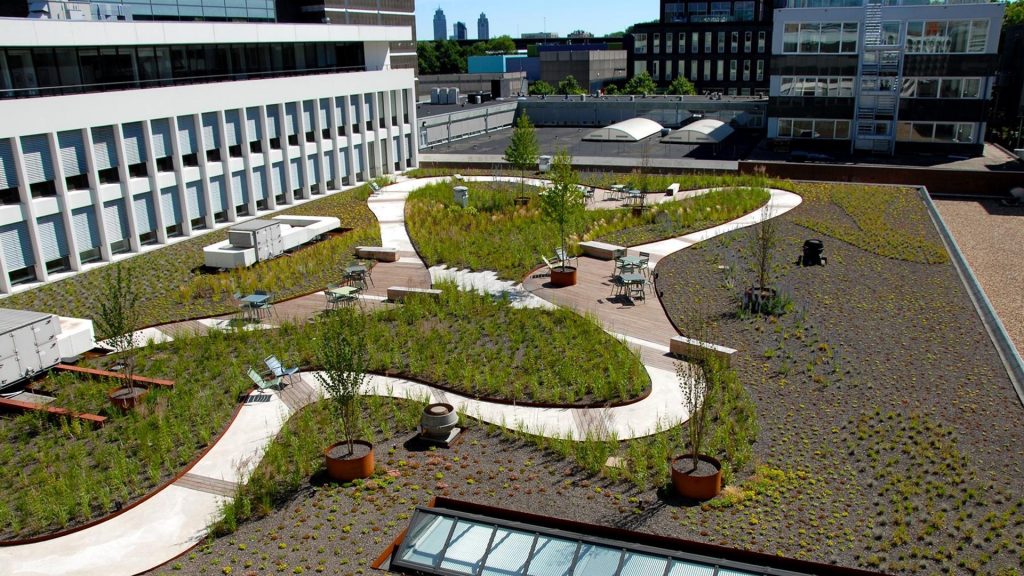 Wavin TreeTanks – let's bring trees back to our cities
Urban trees produce oxygen, improve air quality, provide shade and reduce the effects of global warming. They also contribute to the health and well-being of the people who work and live in cities.
The Wavin TreeTank allows trees to grow while helping to prevent roots from destroying roads and pavements. Our solution provides the roots with water and allows access for air and nutrients, whilst at the same time acting as a barrier so the roots can't cause damage at ground level.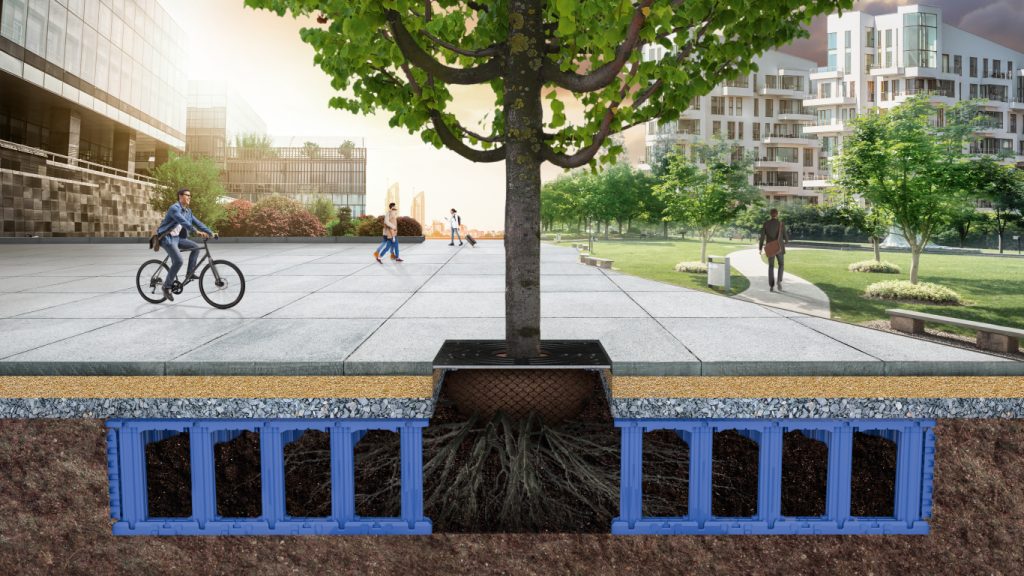 Wavin AS+ – minimizing noise pollution in our homes
Nobody likes the constant noise of circulating wastewater through the pipes behind the wall, right? Reducing noise pollution can make a huge difference in our overall happiness and productivity.
Wavin AS+ is a three-layer pipe made of high-performance material, delivering perfect sound absorption for a livable and lovable home.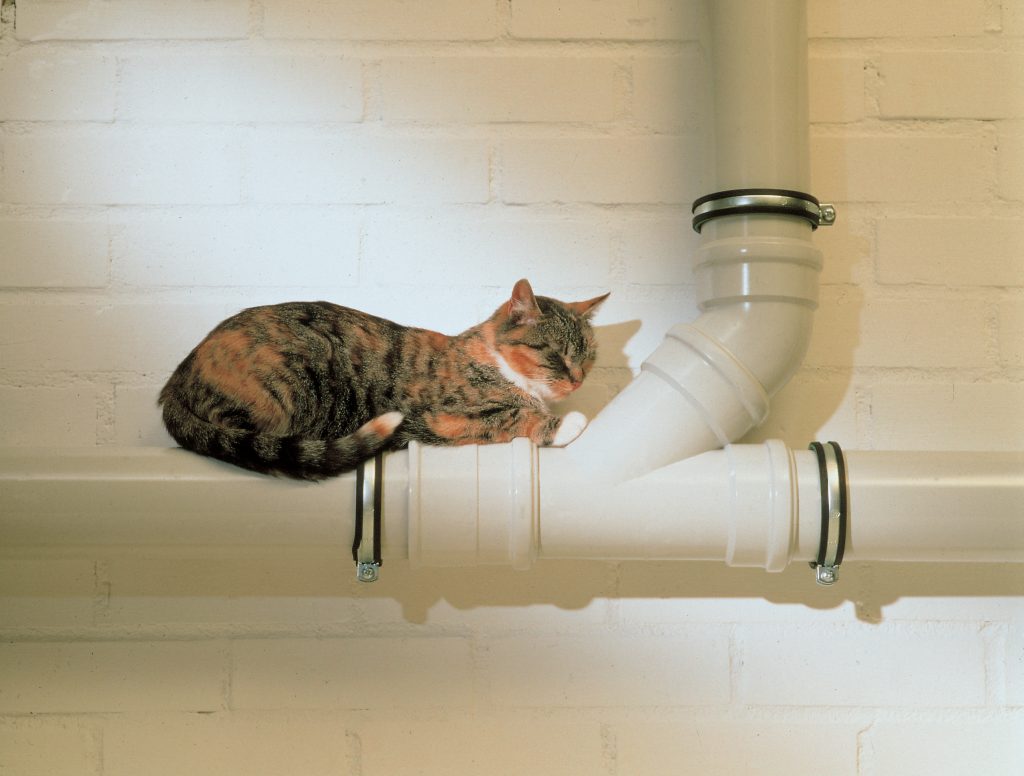 Tigris K5/M5 – the design innovation that will blow you away
For a long time, the only way to detect water leaks was by running water through pressurized pipes and seeing where they dripped. Though effective, this traditional way of discovering leaks proved dangerous as stagnant water left behind after the pressure test can cause a legionella outbreak.
To fix this problem, we came up with an Acoustic Leak Alert. Today we can expose a leak by running air through the pipe and our Tigris K5/M5 will make a whistling sound at exactly the spot where the fitting fails.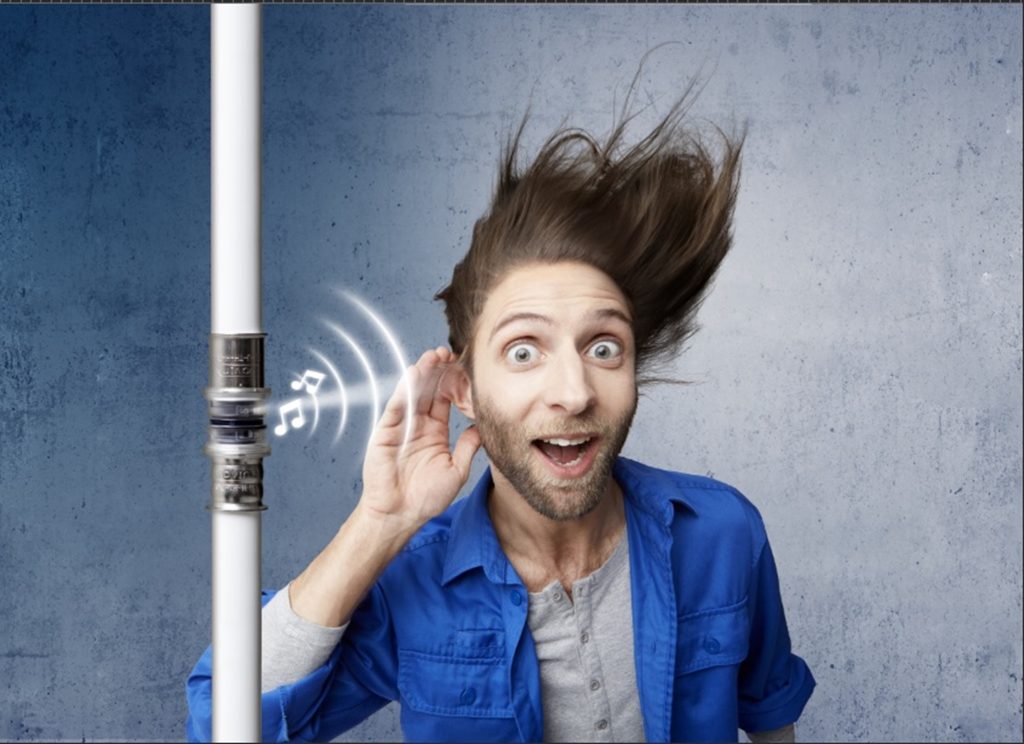 PlasticRoad – today's plastic waste, tomorrow's roads
Together with partners, Wavin developed the first PlasticRoad – a road created out of recycled plastic that can be built in only a few days and lasts three times longer than a traditional road. It allows excess water to drain quickly and has a built-in solution for pipes and cables.
Switching from asphalt to plastic roads reduces CO2 emissions compared to traditional road construction. With sustainability at the heart of our corporate philosophy and plastic waste available in abundance, the idea of a road made from recycled plastic – instead of asphalt – seems like the way ahead!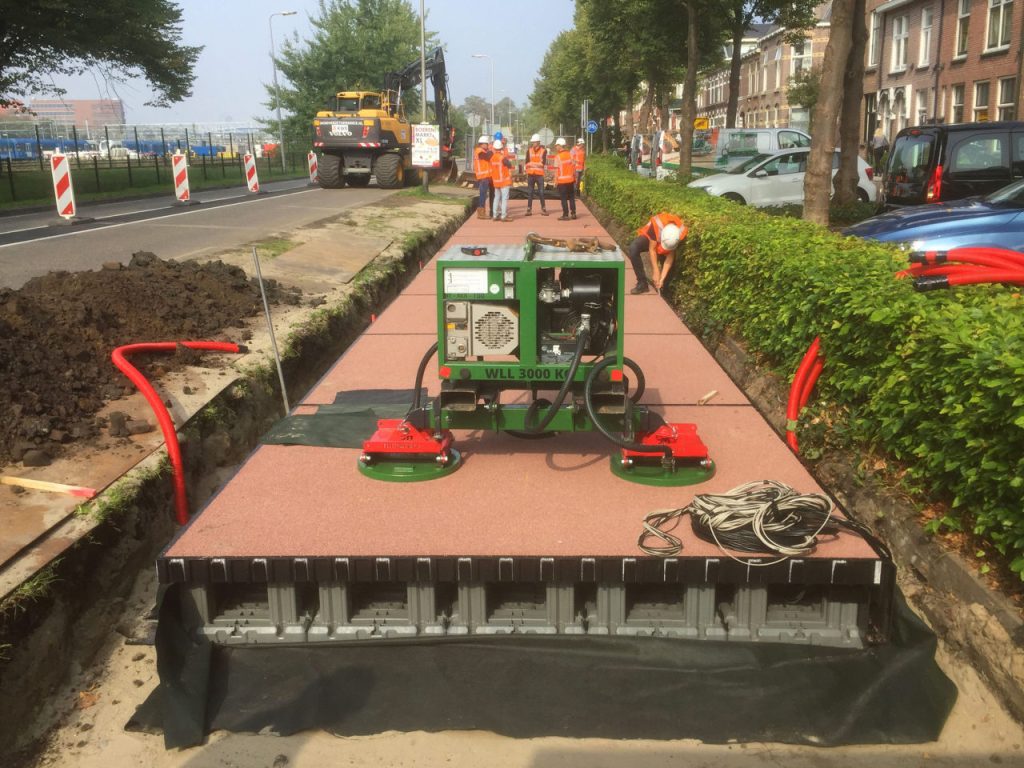 Wavin: advancing life around the world
Wavin is the Building & Infrastructure business group of Orbia. Our purpose is to advance life around the world – which we do by building healthy, sustainable environments.
With 60+ years' experience, we are geared up to tackle some of the world's biggest challenges in terms of safe and efficient water supply, sanitation and hygiene, climate-resilient cities, and better building performance. We engage and collaborate with city leaders, engineers, contractors, and installers to help make cities future-proof.
We intend to continue to develop future-fit, sustainable solutions that will help make communities, building and homes – across the globe – safe and healthy for generations to come. Stay up to date at www.wavin.com.